Lisbon Festivals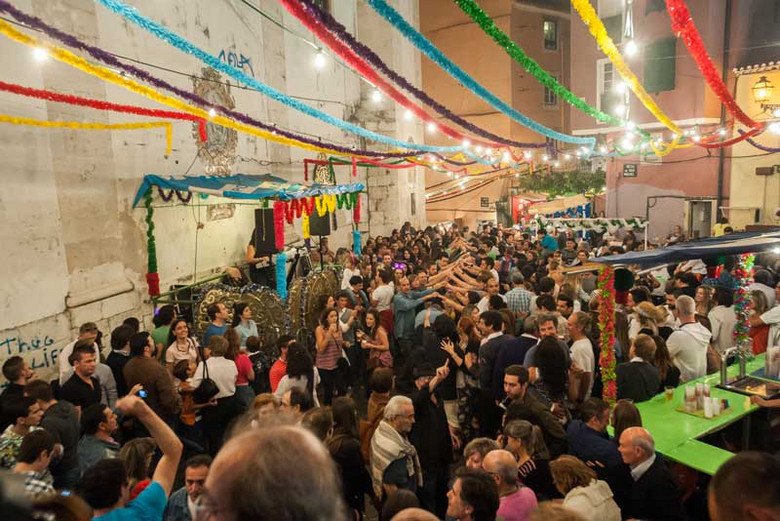 Lisbon Festivals
Lisbon goes out to celebrate tradition and cultural diversity
June is the month of the Lisbon Festivals.
With an outdoor program, free entry and open to everyone, the city is adorned in each neighbourhood to host various artistic and cultural events.
The meeting of cultures, tradition and current, is the hallmark of these festivals, which is the motto of June 10, Portugal's day and national holiday. Lisbon celebrates this day honouring Lisbon people with different origins that constitute one of the primary sources of the cultural wealth of the city.
And there are no parties without marches. The Popular Marches every year descend to Avenida da Liberdade on the night of Sanit Anthony (June 12), the most beloved saint of Lisbon, in what is the longest night in the city, showing the vigour of the neighbourhoods of Lisbon.
The brand image of the Lisbon Festivals is the sardine. After months of provoking the imagination of artists of all ages in an international competition, the various works produced are presented at an exhibition called Salvem a Sardinha (Save the Sardine) where the winners of the year are announced.
Celebrate Lisbon with lots of music, festivals, marches, sardines, basil, thrones of Saint Anthony every year throughout June.
From June, see the entire schedule on the Culture on the Street page